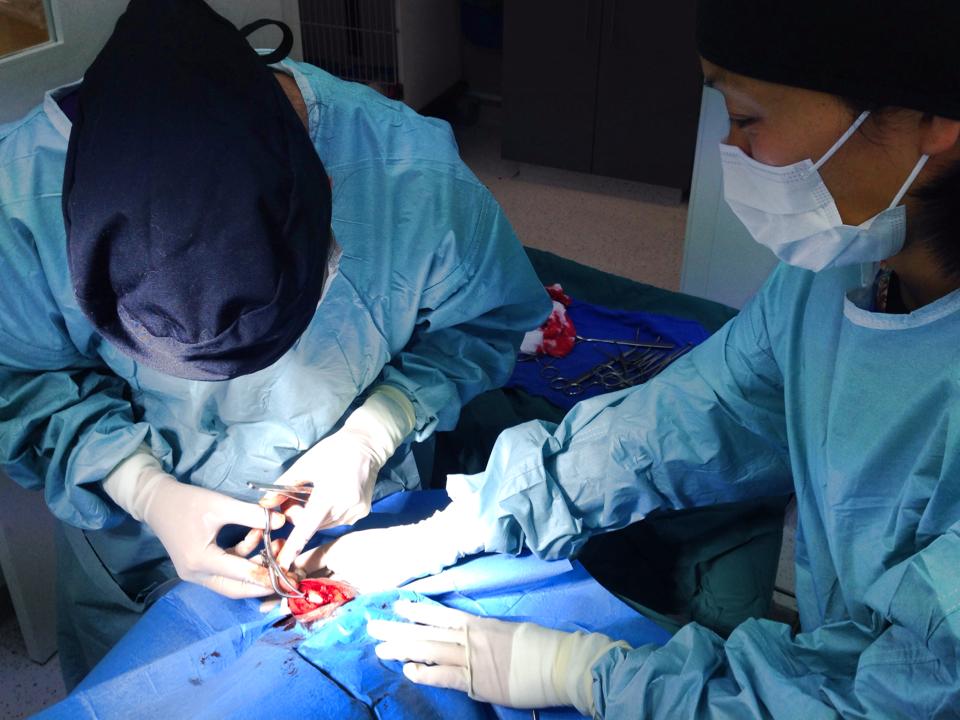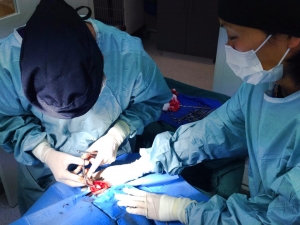 Northcote Animal Hospital (nOah) has a dedicated surgical theatre fitted out to an exceptional standard with high quality anaesthetic equipment and instrumentation. This allows nOah to perform the vast majority of soft tissue and orthopaedic procedures that your pet may require. Dr Kristina has had over 20 years of experience performing routine surgeries, therefore you can be assured that your pet is in safe, experienced hands.
Our exceptional facilities allow complicated orthopaedic cases, such as spinal surgery, to be performed by a specialist orthopaedic surgeon. nOah's veterinarians will assess each case individually; including digital xrays where necessary, and provide the best advice for you and your pet. It stands to reason that the right treatment advice, combined with surgical experience, are needed for a successful outcome.
nOah's experienced veterinary surgeons and nurses, their focus on modern up to date anaesthetic techniques and pain relief regimes, mean that your pet's surgery at nOah will be performed in the safest, most comfortable manner possible.
How to prepare your pet for an anaesthetic procedure
# Please take your dog out for a decent toilet walk, or make sure your cat has access to a litter tray on the morning of the procedure (unless a urine sample is required as per veterinarian instructions)
# You will not be able to bath or get your pet wet for at least 2 weeks post surgery so ensure all bathing is done before the day
# Give any ongoing medications that are due on the morning of the procedure as per normal as long as they can be given safely without food. Alternatively bring them in with you for one of our staff to administer. If you have any concerns, please let the veterinarian know prior
#
Most importantly
please fast your cat or dog the night prior to the procedure, making sure your pet  has eaten dinner prior to 10
pm
 then taking away any leftovers after this. Water can be left out over night and  taken away  on the morning of the procedure.
For Bunnies, guinea pigs, rats and mice, fasting is not required. Where possible we ask to have some of their food brought in with them so that we can feed immediately post surgery.