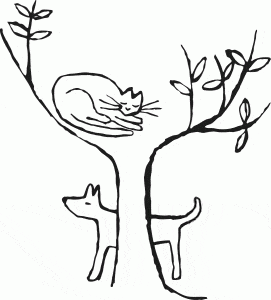 Veterinary Nurse VN
Leah joined nOah in 2018, having previously worked for several years as a primary school teacher. Although she loved working with her students, her passion for animals encouraged her to take a leap of faith and start a new career in the veterinary industry.
Leah is currently studying her Certificate IV in Veterinary Nursing through Box Hill Tafe and is enjoying every minute learning about the animals she cares so much about.
When she is not at work, Leah can be found pottering in her garden, reading a good book and spending time with her partner, friends and family. She is also kept very busy looking after her fur baby, a cheeky and lovable German Shepherd named Pat.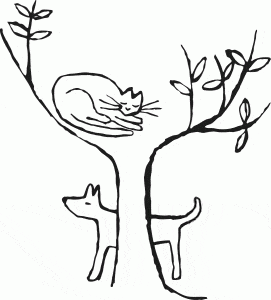 Veterinary Nurse VN
Amanda Forder is one of nOah's most experienced veterinary nurses, having graduated with a Certificate IV in Veterinary Nursing from Victoria University in 2008.
Amanda started work at nOah in 2020 and has quickly become a favourite among clients and staff alike.
Growing up in Country Victoria, her love for animals developed when she was only a toddler. Amanda always knew she wanted to work with animals, hoping to become a veterinarian when she was younger.
After volunteering in a large animal hospital in Northcote in the late 1990's, Amanda's veterinary nursing career started when the practice hired her as a trainee veterinary nurse in 1998.
Interested in all aspects of veterinary practice, Amanda is also keenly interested in dog behaviour having adopted a 6-month-old Doberman back in 2006. Amanda worked hard to achieve her Canine Good Citizen Award through the Delta Institute of Australia.
Amanda lives with her husband Craig and their family of pets including a Pomeranian called Lacey, a Ragdoll cat called Sassy, a Jaguar Cichild called Princess Jagger and three hens called Stompy Thompson, Blue Belle and Opal.
In her spare time (when not looking after her animal family!) Amanda enjoys cooking, gardening, genealogy and travelling.
Amanda enjoys working at nOah as she is able to improve the lives of the animals we care for and developing strong relationships with the owners of our patients. She enjoys working as part of the professional, caring and cohesive team of vets and vet nurses at nOah.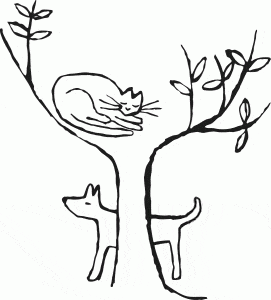 Veterinary Nurse VN
Vivian Truong is a highly experienced veterinary nurse. Vivian has a Bachelor of Science majoring in Zoology and Ecology from the University of Melbourne, where she graduated in 2013, and a Certificate IV in Veterinary Nursing from NSW Tafe.
Born in Victoria, Vivian grew up in Fitzroy. Vivian has previously worked at a few prominent veterinary clinics and has a number of years of experience working closely with companion animals.
Vivian had originally planned on becoming a researcher and commenced her Masters in Zoology after completing her bachelor in 2012. She started her postgraduate studies with the Bio21 Institute of Molecular Science and Biotechnology, but soon realised that her passion was not in research, but rather providing hands-on help to both people and animals.
As well as working as a Veterinary Nurse, Vivian runs an independent animal rescue group called 'Little Volunteers & Friends Animal Rescue'. Passionate about animal welfare, responsible pet ownership and all things feline, Vivian has developed a wide network of foster carers and volunteers across Victoria. Currently in the process of acquiring charity status for her animal rescue organisation, Vivian is deeply committed to the rescue and rehabilitation of stray and homeless companion animals. The rescue organisation has a strong focus on hand-rearing orphaned neonatal kittens and in rehabilitating animals with special needs.
Working at nOah, Vivian looks forward to continuing to grow as a senior veterinary nurse and enjoys working with nOah's team of compassionate vets and nurses.
Vivian lives with her partner Dan, her pet pug x called Montgomery and a few special needs cats. As the founder of the rescue organisation, there are always a number of foster kittens in Vivian's home as she rehabilitates them until they are ready for their forever homes.
In her limited spare time, Vivian enjoys making pottery, gardening, cooking, hiking and mushroom foraging, visiting crafts/farmers markets, and lots more…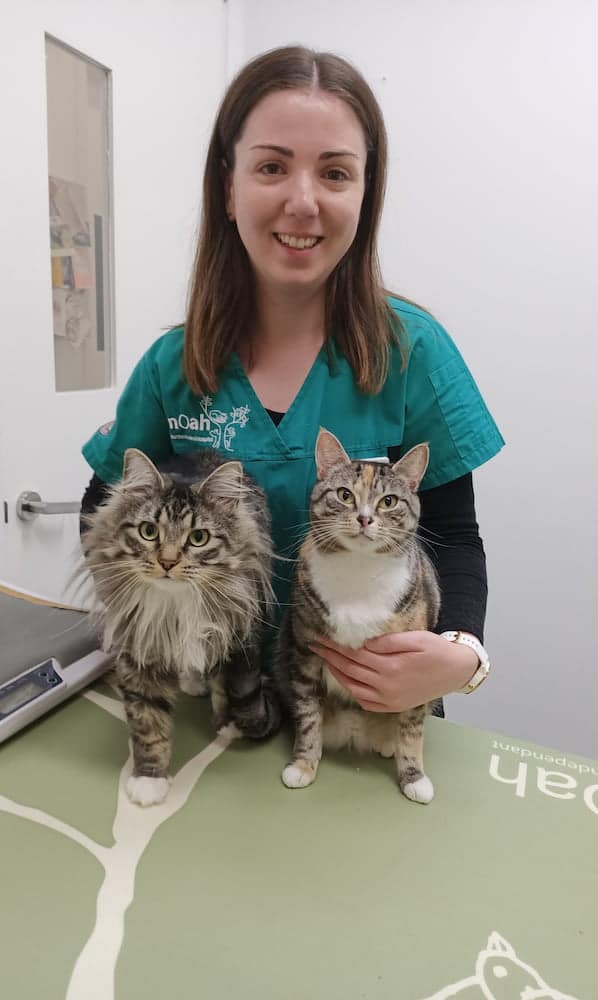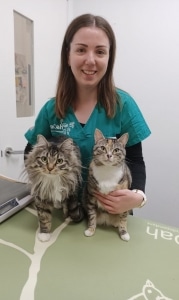 Trainee Veterinary Nurse
Cass Furey is a trainee veterinary nurse at nOah having started working at nOah in late 2020. Cass is currently studying her Certificate IV in veterinary nursing at the Box Hill Institute and expects to graduate at the end of 2022.
Cass previously worked as a content writer in the food intolerance arena, having completed a Bachelor of Health Science majoring in nutrition in 2019. While she remains interested in the role nutrition plays in our wellbeing, Cass's passion lies with animals and when one of her cats Gizmo became unwell in 2020, Cass decided to take a leap of faith and embark on a career as a veterinary nurse.
A life-long animal lover, Cass has always wanted to work with animals, secretly hoping to follow in Dr Katrina's footsteps from Harry's Practice when she grew up. After graduating from high-school Cass took the first step towards realising this goal and undertook her Certificate II in Animal Studies.
Cass was able to assist in her passion for animal welfare by volunteering as a wildlife carer in the aftermath of the Black Saturday bushfires. She hopes to one day be able to revisit this aspect of animal care.
Cass enjoys all aspects of working as a veterinary nurse, especially the cuddles and the opportunity to provide support to pets and their owners when they need it most. Cass looks forward to learning as much as she can about general practice veterinary medicine, and is also interested in transferring her knowledge of human nutrition to the field of animal nutrition.
Cass lives with her partner Zac and their two fur-kids Gizmo a domestic shorthair cat, and Houston a domestic medium haired cat. When not at work, Princess Gizmo can be found glued to Cass's lap or trying to fool her into thinking she hasn't eaten yet. Houston is the goofy but loveable little brother (although they're almost the same age). He's usually doing zoomies around the house, bugging Gizmo for cuddles, or talking to the birds through the window.
In her spare time, Cass enjoys seeing live music and comedy shows with her partner Zac, spending time with friends and family, and trying out new cafes/restaurants in her local area. She enjoys cooking and gardening and loves nothing more than spending a cosy night on the couch with the cats.
Cass enjoys working with the nOah team, whose dedication to their patients inspires her. And the awesome pets and their owners who make coming to work a joy!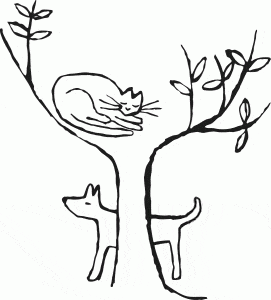 Veterinary Receptionist
Sussannah Evans is a Veterinary Receptionist with more than 10 years' experience working in the Veterinary industry.
Passionate about animals, Sussannah enjoys meeting people and their pets, hearing their stories, welcoming them to the clinic and ensuring that each and every client has a positive experience at nOah.
Interested in working with animals from a young age, having grown up with many animals including cats, dogs, chickens, rabbits, ducks, guinea pigs and even a pony, Sussannah originally wanted to become a Vet (close contenders were also Artist, Writer, or an Air Hostess), however her path took her into reception, administration, and personal assistant roles.
Several years ago, Sussannah began volunteering at a local animal shelter and her passion for working with animals was reignited. She started working in in a Cattery, then as a receptionist for veterinary clinics in the Eastern Suburbs.
As well as volunteering at her local animal shelter, Sussannah has also previously volunteered with 'Save a dog' scheme, and for her local council in a program to assist elderly residents with their pets.
Sussannah is particularly interested in animal behaviour and nutrition and plans to enrol on short courses in animal care and diseases, as well as animal behaviour and diet. She hopes this knowledge will allow her to develop a deeper understanding of animal's needs and help to educate nOah's clients. She also plans on studying business administration which will help her to assist with the daily running of the practice.
Sussannah lives at home with her three rescue cats – Tweety, a 15-year-old silver tabby (bossy, yet very loving), Wilber, a 11-year-old black cat (a foster failure who is very skittish and timid, but also super affectionate) and Max, a 4-year-old tuxedo cat (an excellent mouser and rather).
In her spare time, Sussannah enjoys walking, meditating, dancing, art (painting and drawing), music, personal and spiritual development, and is also currently learning to play guitar. She also provides dog walking and pet sitting services.
Passionate about animal welfare, Sussannah would like to eventually become a foster carer, or have a property with rescue animals. Her goal is to end animal abuse and educate people on the proper care of animals.
Sussannah enjoys working at nOah due to the wonderful team environment, the deep knowledge of the team, and their willingness to help and caring nature for each other and their patients.