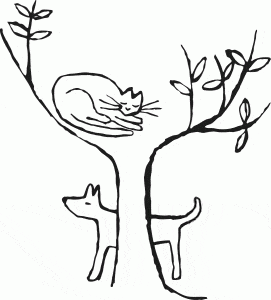 Veterinary Nurse VN
Leah joined nOah in 2018, having previously worked for several years as a primary school teacher. Although she loved working with her students, her passion for animals encouraged her to take a leap of faith and start a new career in the veterinary industry.
Leah is currently studying her Certificate IV in Veterinary Nursing through Box Hill Tafe and is enjoying every minute learning about the animals she cares so much about.
When she is not at work, Leah can be found pottering in her garden, reading a good book and spending time with her partner, friends and family. She is also kept very busy looking after her fur baby, a cheeky and lovable German Shepherd named Pat.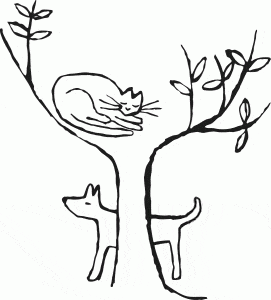 Veterinary Nurse VN
Courtney began her vet nursing career in 2013 in a mixed large and small animal clinic in country NSW. She completed her Certificate IV in Veterinary Nursing and moved into senior nurse role where she enjoyed mentoring and training junior nurses.
After 5 years Courtney decided to make the big move to Melbourne and looks forward to gaining more experience and knowledge from the team at nOah. She also looks forward to meeting all the lovely clients and their pets.
When Courtney is not at work she enjoys reading a good book, spending time with family and exploring all that Melbourne has to offer. She can also be found taking her gold labrador, Popcorn, for walks and also to the park to play with some of her new dog friends.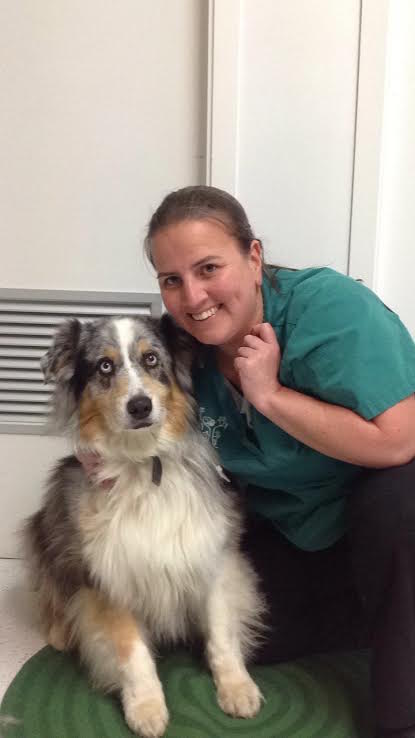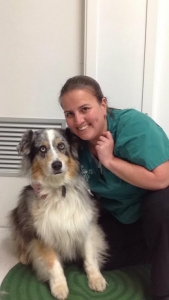 Veterinary Nurse VN
Bec comes to us with 17 years of veterinary nursing experience. She started her career working in a large and small animal practice in Melbourne's North, where she gained alot of knowledge. After 2 years she moved to a corporate clinic and was able to complete her veterinary nursing qualification and become a practice manager.  After 15 years at this clinic, and with lots experience and knowledge, Bec came to nOah in March 2017.
When not at work Bec loves spending time with her two sons, playing tennis and having a few drinks with friends. Bec also lives with her two dogs, Ice the Australian Shepherd (clinic receptionist) and Jai the Terrier-cross, as well as her four rescue cats, Alexander, Dash, Oliver and Charlee.
Ice:
Ice is a 10yo Australian Shepherd who was adopted through Pet Rescue.  He brings to nOah a great variety of talents such as a clinic receptionist, child minder, consoler and an overall friend to all.  He loves treats and playing with his toy sausages on a rope (his favourite toy).  He loves pats and is easily won over with a belly rub or a treat. He isn't very good at typing, but loves to  greet and meet knew people and 4 legged friends.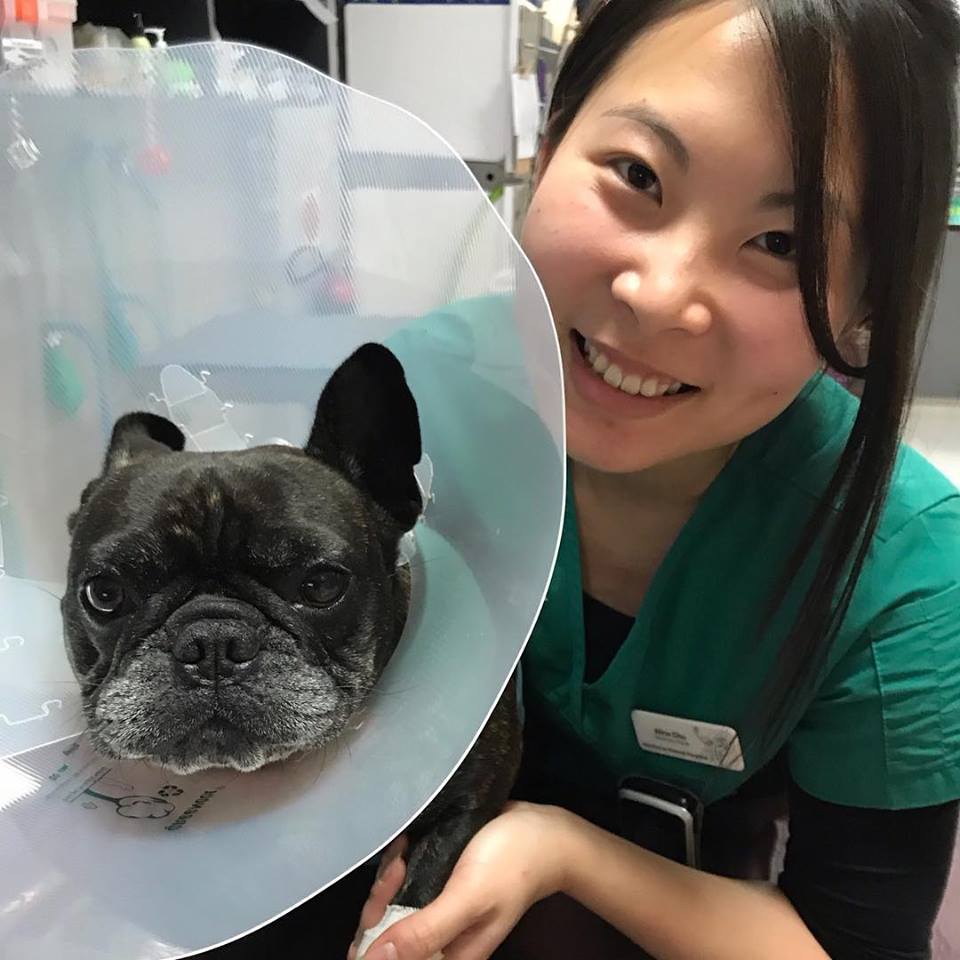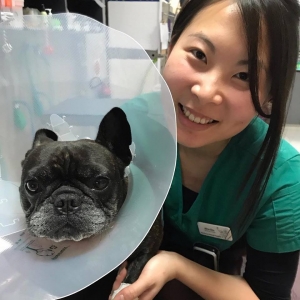 Veterinary Nurse VN
Originally from the west side of Australia, Alina began her vet
nursing journey in 2013 and never looked back. She graduated with a business degree from the University of Western Australia but
decided animals were really her ultimate passion and drive in life. She enjoys their company immensely and loves seeing the joy they bring to their human companions; so it's just as important to her that they are fit and healthy, then life can be lived to the full by all!
Currently she has two furbabies – Isis the Sphynx Queen, and Steven the Suckler (Devon Rex), who were both adopted from her previous work. They have an Instagram account so check it out if angry-faced cats tickle your fancy (they're actually smoochy as anything but…their face says otherwise).
In her spare time Alina likes to play board games and video games with her partner and their friends, hiking, and exploring the outskirts of Melbourne, or sleeping.