If you want the best for your pet, then look no further than our vet clinic. Your pet will love it and so will you. We've designed our animal hospital with all the needs of your pet in mind to make sure that we provide the best veterinary service in the Fairfield area.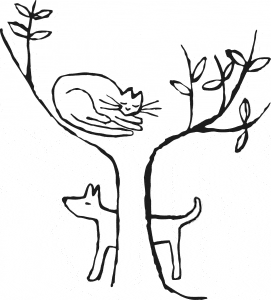 A key aspect of our approach is our creation of separate wings for dogs and cats. That means that cats and dogs are separated from the waiting room right up until the consultation, keeping your canine or feline friend happy and stress-free. Our purpose built hospital, highly trained vets and nurses, and our compassionate approach have given us our reputation as one of the finest vets in the Fairfield area.
Both sections have been designed to keep your feline and canine friends relaxed and get them in the right mindset for the consultation. The dog hospital areas are filled with chew toys and treats while the cat's hospital areas are filled with Feliway diffusers that fill the air with pheromones that are proven to reduce stress in cats.
Our first priority is to build a good relationship with your pets and ensure they feel safe and looked after every time they visit our veterinary clinic near Fairfield. Our professional and friendly vets provide exceptional care and advice. We offer an extensive range of veterinary services from the everyday (consultation, vaccinations, desexing, dental, x-ray and cattery services), to behaviour consultation and complex surgical procedures.
Locally Known as the Most Complete Veterinary Services near Fairfield
We offer:
Contact Us
Booking your pet in is easy, all you have to do is: