Our state-of-the-art veterinarian clinic is the perfect place to take your beloved pet. We provide a comprehensive veterinary service to all residents of the Clifton Hill area. We've made our animal hospital both feline and canine friendly.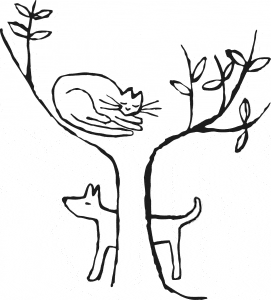 We understand that cats and dogs can become either stressed or overly excited in each other's presence so we've created separate dog and cat waiting areas. This creates a calm, low stress environment unlike any other vet clinic in the Clifton Hill area. Our purpose built, modern facility is combined with expert and caring veterinary advice. This has shaped our reputation as a leading veterinary clinic in Northcote. We are very proud of the service we offer, and the difference we make in people's and pet's lives.
Our canine consultation room is designed to keep your dog relaxed and happy while they wait for their appointment. We also offer free dental quote and the opportunity to have your puppy trained where they go to the vet, allowing them to form a healthy relationship with our Clifton Hill vets and vet nurses.
Your cat will also be treated to a 'cat only' waiting area, consultation room and hospital ward. Our custom designed seating allows you to place the cat carrier underneath your seat to provide a little protection from unwanted eye contact with other cats.
Our hospital wards have been designed to provide your puss with the ultimate in comfort so they can recover faster. We've even placed Feliway diffusers throughout the hospital as a way to help alleviate stress by filling the air with calming pheromones.
We're not just about cats and dogs though, we can look after all types of pets and we offer your bunny, bird, guinea pig and goldfish the same standard of care and attention at our vet near Clifton Hill.
Locally Known as the Most Complete Veterinary Services near Clifton Hill
We offer:
Contact Us
Booking your pet in is easy, all you have to do is: