Our vet clinic offers a holistic approach to caring for your pets by combining a caring, compassionate approach with purpose-built facilities that are designed to relax and prepare your pet for examination and treatment. We also provide you with the information you need to continue to care for your pet at home and provide your pets with the healthiest environment possible. We have established a reputation as being the best vets near Brunswick East.
We have created separate wings in our hospital for dogs and cats. This removes a lot of the tension that can occur in veterinary clinics. It also allows us to create an environment perfectly tailored to dogs and cats. From our separate dog and cat waiting areas, to separate hospital areas, we have designed everything to minimise stress for your pet. And our team of animal-loving professionals will see that your pet's needs are taken care of. Your cat will love that we are so close to Brunswick East that they don't have far to travel.
We've had huge success with this veterinary approach during our time servicing the Brunswick East area. It allows us to build a relationship with your pets so they feel comfortable enough to come along to the vet as often as they need to.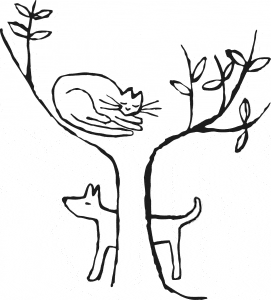 Locally Known as the Most Complete Veterinary Services near Brunswick East

We offer:
Dog Vaccinations: Providing your dog with all the right vaccinations has a huge say in how they will respond to disease and illness. We make the entire process easy for you by sending you reminders to ensure you stay on top of your dog's injection requirements.
Cat Vaccinations: Cats can still be exposed to disease even if they stay inside all the time. Thankfully, vaccinations provide them with the protection they need. All you have to do is call us and we'll take care of the rest.
General / Routine Check-ups: Our excellent Brunswick East veterinarians can manage small problems and prevent them from having big effects, as long as you take them for regular visits.
Dental Care: People tend to forget about teeth when they think about pet health. Dental care is just as important in animals as it is in us. nOah offers free dental quotes to help your pet's teeth last a lifetime.
Behavioural Consultations: Our clinic near Brunswick East can help your pet with psychological as well as medical issues. So if you're having problems with your pet's behaviour, bring them along and we'll figure it out.
Puppy School: Socialising your dog and getting them to follow instructions is vital for both your dog's and your safety. Our puppy school will teach you the positive training methods that will allow you to lovingly control your dog.
Contact Us
Booking your pet in is easy, all you have to do is: